National Recognition, North Texas Experience
Since 1984, FWD Builders has built a notable portfolio of Award-Winning Custom Homes, Additions and Major Renovations. Our years of experience in design and construction, along with our commitment to excellence in craftsmanship and service, have earned us our reputation as one of the top remodeling companies in the Metroplex. By combining comprehensive Architectural Design with Construction Services, we are committed to providing unique design, exceptional craftsmanship, unsurpassed project management and customer service. Our personal approach to home renovation ensures the quality, meticulous attention to detail and superb finish that have become hallmarks of an FWD Builders project.
FWD Builders has received more than 27 awards of excellence, from Contractor of the Month, to Contractor of the Year, to a national award from the National Association of the Remodeling Industry. FWD's work has been featured in Better Homes and Gardens Special Interests Publications, as well as an ABC Nightly News segment on Home Improvement.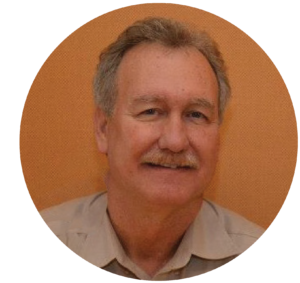 Jim St John, CR / CGP
FWD Builders is led by Jim St. John, CR, CGP, an Industry Leader, NARI Certified Remodeler and NAHB Certified Green Professional, who has been very active in the education of other remodelers in this area. He has held several classes for local contractors, preparing them for their Certification Test. Mr. St. John has served as NARI President Ft. Worth (1993-94), NARI National Board Member (1993-1998), NARI Dallas Board Member (1994-97), NARI National Bylaws/Ethics Committee Chairman (1997-98), NARI National Contractors Council Chairman (1998-99), and NARI National Region V Vice President (1999-2000).  He received his Certified Remodeler Certification in 1986, Certified Green Professional designation in 2010.
Our Ideal Project
Our ideal project is one where we feel the best fit with a prospective client, be it designing and building a new home or remodeling a hall bathroom.  Over the years, we have looked to many sources for new clients – advertising on KVIL Radio with Ron Chapman, Home and Garden Shows, mailings and flyers, signage, etc.  I have found that the best projects for us and for our client has come from the ability to first build a relationship with the client.  That relationship then allows us to build the best project for our new friends.
One example is we took on a project for a pool contractor.  They had just completed building a pool for a couple in the Arlington area.  The total cost for that project was small – less than $1000, but that project led us to another for that client, which led to a commercial bath project at that clients work, which led to us designing a new kitchen for the personal home of the owner of the commercial project.  She liked the kitchen design – it was precisely what she had dreamed of, but told me that it would make the rest of the home look bad.  Her solution was to have us design and build a new custom home that incorporated that kitchen design.  In the process, we changed a ranch style home into a Mediterranean Villa.  You can see the results of that project in the pictures of this site.  Not all of our projects involve such a dramatic change to the home, however, everything that we do is done with the thought that we want our new client to be a customer for life.